Introduction
The stela of Ramose
The scribe Ramose held important positions during the reign of Ramesses II, in the village of Deir el-Medina. He was a man of considerable wealth and prestige, and left a large number of stelae and other artefacts. This limestone stela, measuring 60.5x40cm, presents him praying to Ptah and Maat.
Acknowledgements
The stela is on display at the Manchester Museum, object number 1759. Analysis of the text is by Angela McDonald, Mark-Jan Nederhof and Campbell Price, prepared using PhilologEg.
The stela was donated to the Manchester Museum in 1896 by Mr Jesse Haworth.
Context
Provenance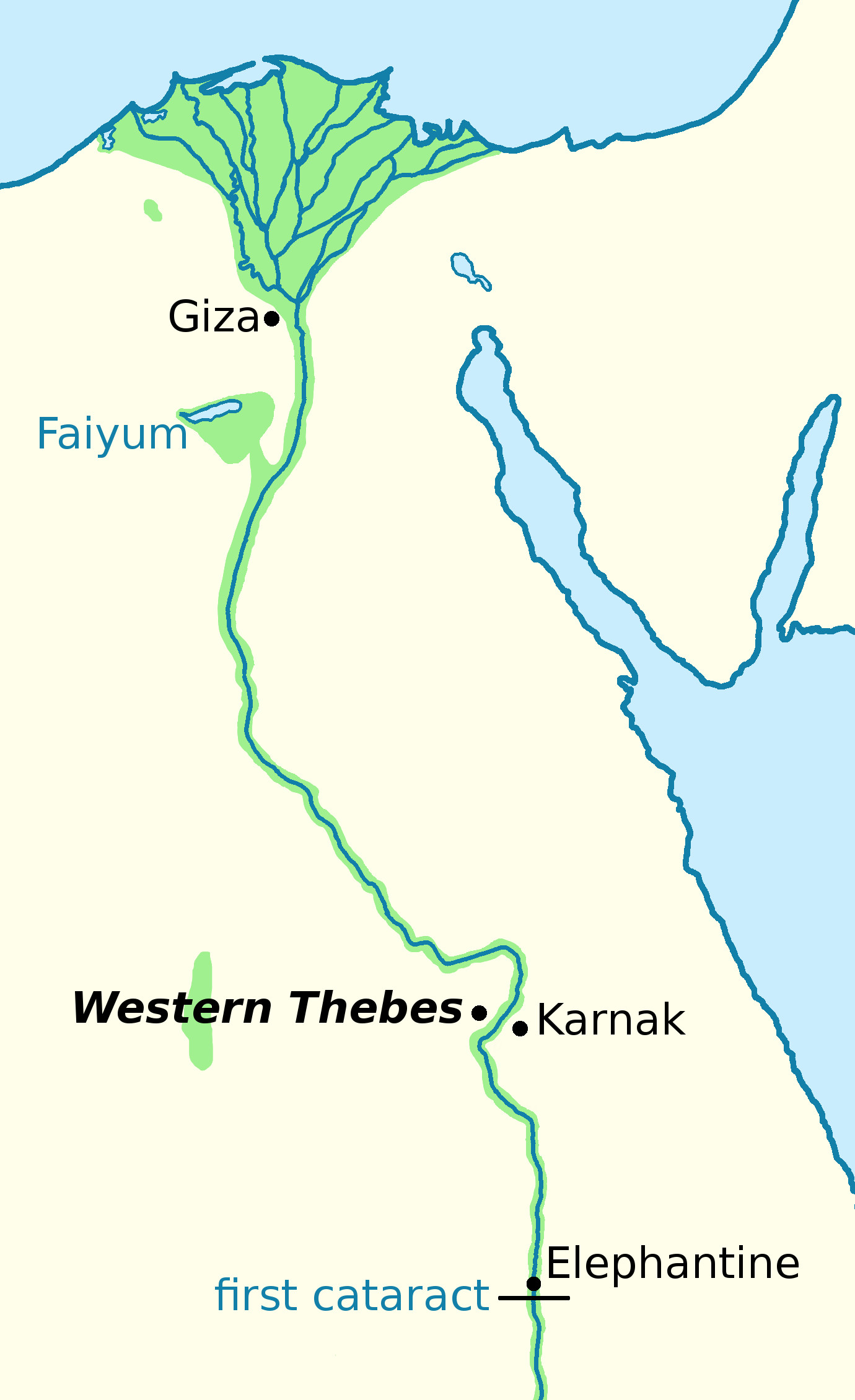 The village of Deir el-Medina was in Western Thebes, across the Nile from Karnak.
Period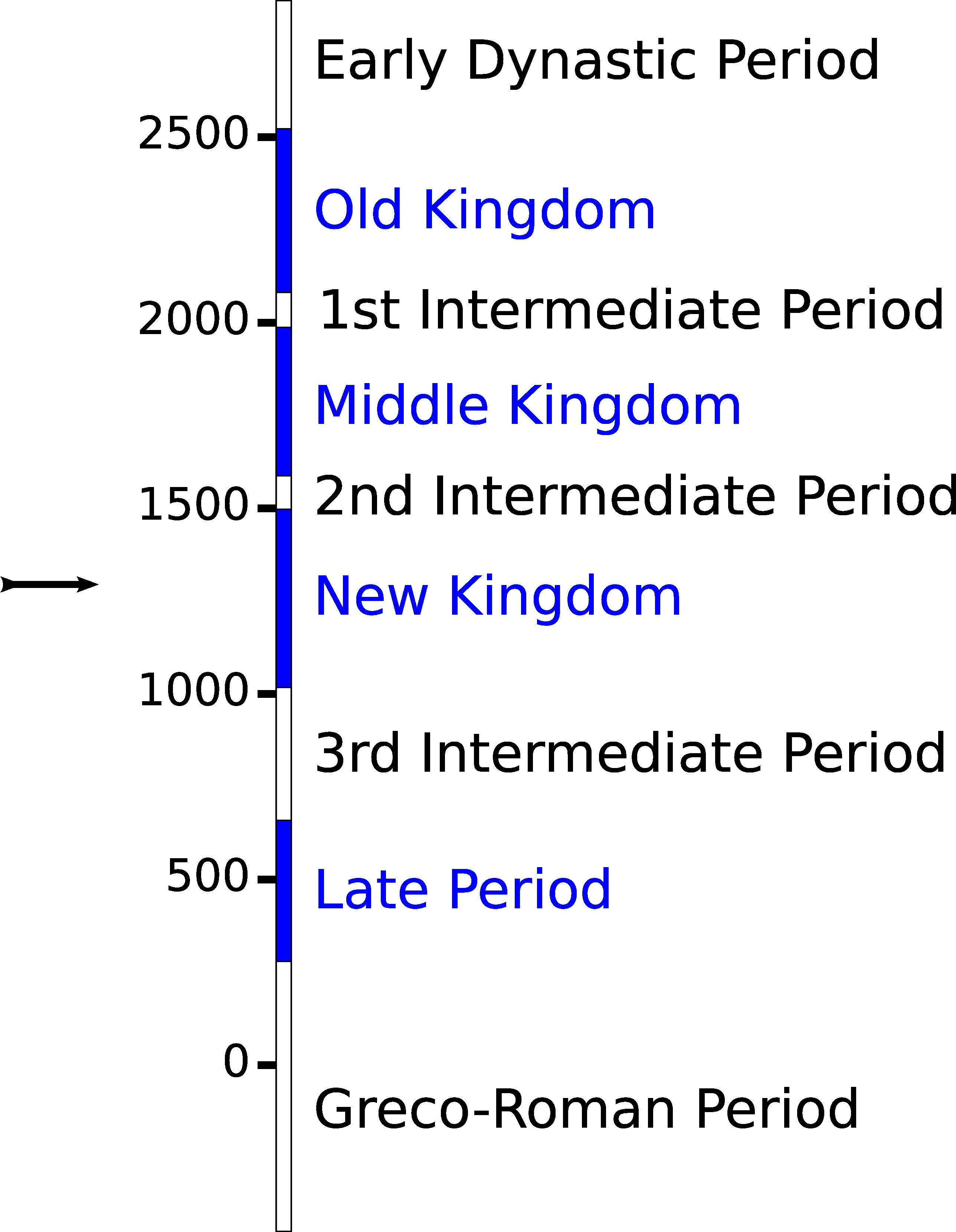 The earliest known mention of Ramose is as scribe at the temple of Tuthmosis IV (18th Dynasty). Later, in Deir el-Medina, he held positions under Seti I and Ramesses II (both 19th Dynasty). This stela is from that period, circa 1270-1240 BCE.
Pointers
A translation (p. 15) and a line drawing (pl. 10) are given in:
J.E. Quibell. The Ramesseum. Bernard Quaritch, 1898.
A transcription is given on pp. 624-625 of:
K.A. Kitchen. Ramesside Inscriptions III. Blackwell, 1980.
More information about Ramose can be found in:
K. Exell. The senior scribe Ramose and the cult of the king. Current Research in Egyptology 5, 51-67, 2006.
J. Černý. A Community Of Workmen at Thebes In the Ramesside Period. IFAO, 1973.
M. Bierbrier. Tomb Builders of the Pharaohs. Columbia University Press, 1993.
At Kingston Lacy, Dorcet, 25 other stelae from Deir el-Medina are kept, including two from Ramose.
Image
Gods
The stela is dedicated to Ptah and Maat, who are depicted in the upper register. The was-sceptre of Ptah is shown in its full length, by having it go down in sharp angles following the shape of his legs.
Ramose
Ramose himself is depicted in the lower register, kneeling and hands raised in adoration. Most of the hieroglyphic text constitutes his prayer to Ptah and Maat.
Offerings
An offering table is piled with a jar of beer with two bread loaves on either side, a lotus bouquet, and a large piece of ox meat. Represented in the upper right corner is most likely a basket with two conical bread loaves.
Vocabulary
m prep in
by (instrumental)

in (locative)

of (partitive)
mꜣꜥtj f (dual) Two Truths
mꜣꜥ-ḫrw adj-verb justified
sp time
~ sn

typographical

(to be read twice)
st-wrt n (f) great throne
st-mꜣꜥt n (f) Place of Truth
Names
Help
Image
In the left half, one can zoom in by turning the mouse wheel or by typing '<' or '>'. Press the left mouse button to drag the image; alternatively, arrow keys can be used.
Views
In the right half, the buttons at the top provide access to different kinds of information. Areas of interest may appear in the left half, marked by thin/dashed lines. By clicking on these areas, connected text on the right appears shaded. Alternatively, by clicking on text, relevant areas in the left half are marked by thick/solid outlines. If several areas are relevant, one can visit the next by typing n and the previous by typing p. Alternatively, one can click on the text repeatedly to visit all the relevant areas.
The left half can be expanded to span the complete window by typing i. The split view can be restored by typing i once more, or by pressing the 'information' button in the top left corner of the window.
Browsers
This web page should display correctly at least from Firefox 17 (November 2012), Chrome 25 (March 2013), IE 10 (September 2012).
Tablets
On multi-touch screens, navigation of the image and selection of areas is by one finger. Zooming is by moving two fingers towards each other or away from each other. Swiping up by three fingers toggles the 'information' panel.